TesTex Shares Their ConCom Journey.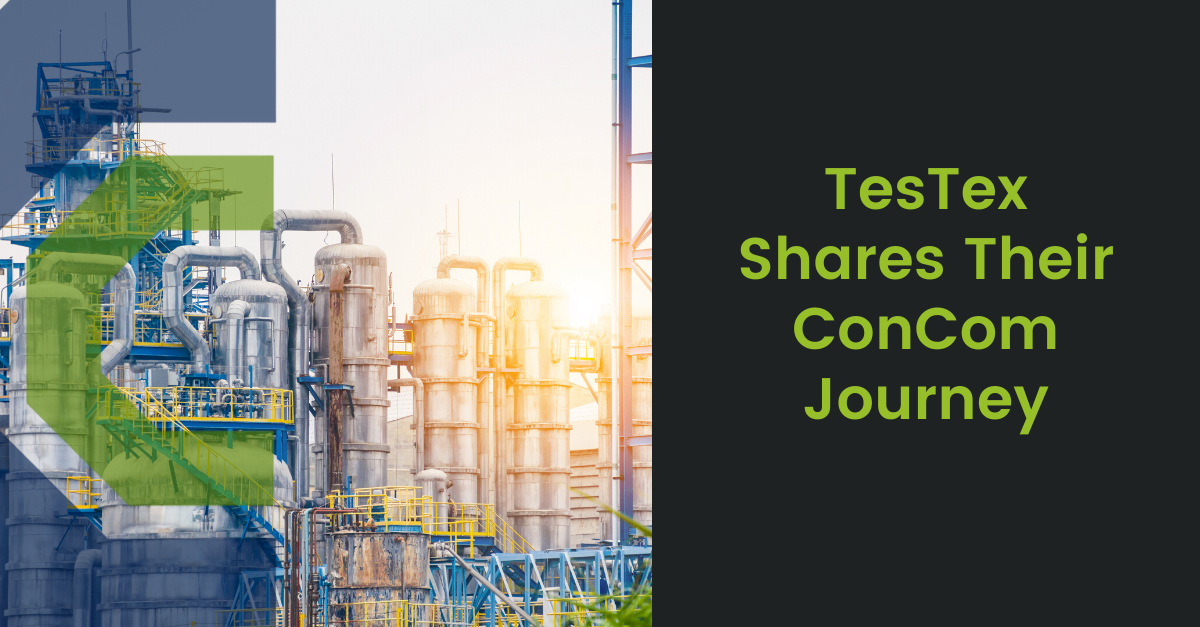 TesTex NDT Ltd. have been a Contractor member of the Humber Bank Contractor Competency Forum (ConCom) since June 2008.  During this time TesTex has carried out Non-Destructive Testing (NDT) for a number of the ConCom Client members, including; Total (LOR), BP, Centrica, Phillips 66, Arkema, British Steel, Crystal, Greenergy, INEOS, Lenzing, Nippon Gohsei, Novartis, SSE, Synthomer and VPI.
In November 2011 TesTex were awarded the inaugural 'Continuous Improvement Award for Workforce Competency'
Following a successful audit in April 2015 the auditor wrote; "You will be pleased to know your end score is 94%, last year was 92%. 94% is what we would call a perfect score and we don't get many if any over this score usually, so well done, you definitely deserve the recognition for this".  Following this achievement and throughout the following years TesTex have continued to score highly in the mid to high 90's.  That is until April 2021 when the auditor wrote; "thank you for your support in collating the evidence for your remote ConCom Audit.  Absolutely brilliant, excellent preparation, very helpful.  I have pleasure in attaching your completed Audit Report, an Excellent Audit achieving 100%".
In October 2020 TesTex were pleased to announce that one of their apprentices had been awarded the ConCom Apprentice of the Year Award and on completion of his end point assessment he was  the first person in the country to complete the Engineering Technician Level 3 NDT Apprenticeship with 3 disciplines; Ultrasonic (UT) Shear wave, Dye Penetrant Inspection (DPI) and Magnetic Particle Inspection (MPI).
Josh Wheeler