SES complete six-figure contract deal with CATCH ahead of the launch of their Welding and Pipefitting Hub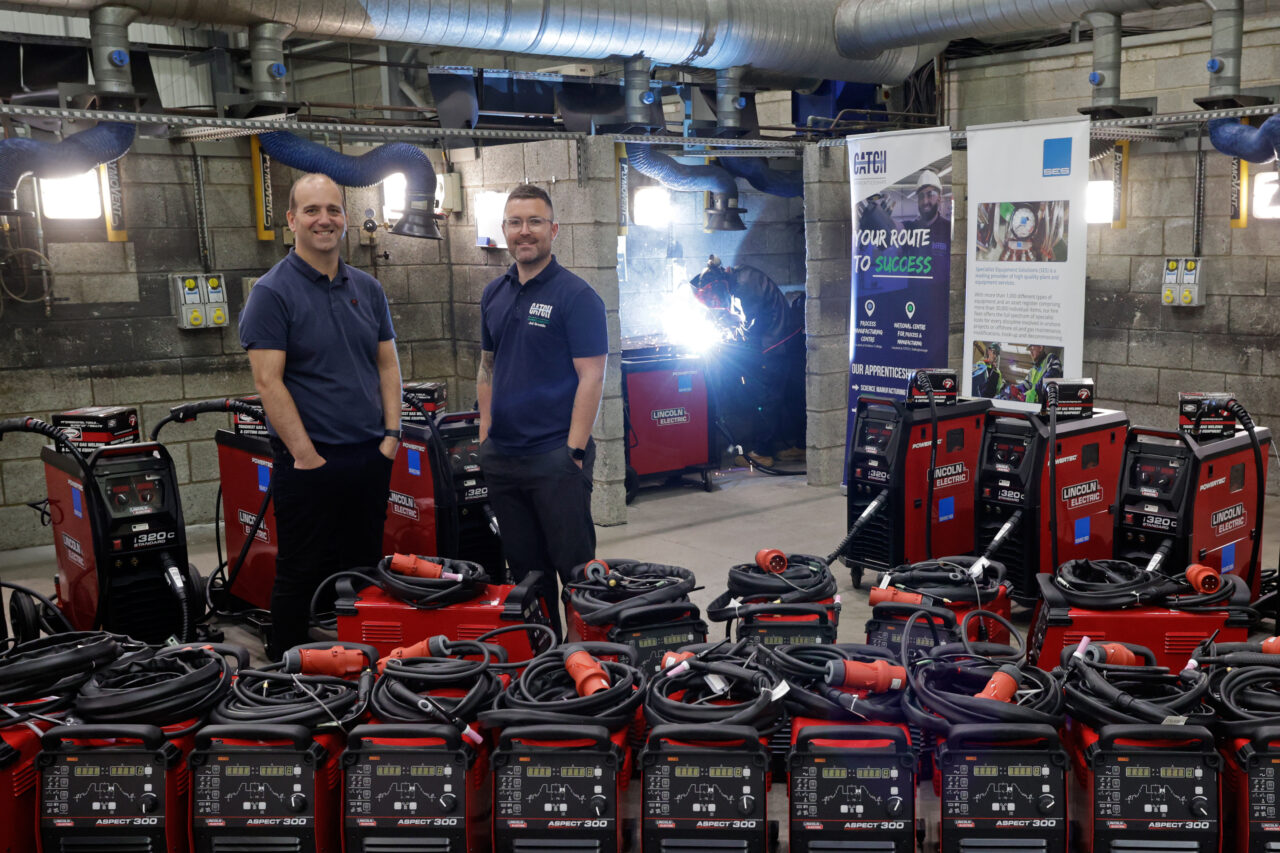 Leading provider of high-quality plant equipment, SES has recently completed a six-figure deal to supply world-renowned training facility CATCH with a full suite of welding equipment ahead of the launch of their Welding and Pipefitting Hub, which opens this week.
The new facility is designed to host 28 students, with courses in Pipefitting, Plate Welding and Pipe Welding. As the sole contractor working with CATCH, SES has provided Lincoln Electric welding equipment as well as new cutting machinery, tools and equipment for apprentices and staff for a 3 year period.
The specialist equipment rental company, with bases in Aberdeen and Grimsby, offer more than 1,000 different types of equipment and an asset register comprising more than 30,000 individual items. Their hire fleet offers a full spectrum of specialist tools for every discipline involved in offshore oil and gas maintenance, renewables, petrochemicals, manufacturing, modifications, hook-up and decommissioning.
Andrew Lait, SES Business Development manager, said: "We are really proud to be working with CATCH on the launch of the new Welding and Pipefitting Hub. We opened our Grimsby base in March last year, and the work that we have done with CATCH has been incredible.
"It's great to play a part in the development of future operations and engineering maintenance workforces. There's a real gap in the market, and we can't wait to see the hub evolve over time."
Earlier this year, SES held an open day at the CATCH training facility in Grimsby, where 5 organisations showcased their service offering. Throughout the day, over 150 business people, students and apprentices came together to network, share their experiences and discuss future projects within the area.
Andrew continues, "At SES, our key focus is sustainability. We opened our base in Grimsby following a consistent level of business wins so that we could service our customers in a timely and cost-effective way. Having a base in the Humberside area allows for our customers to buy locally whilst cutting down on carbon emissions through moving equipment.
CATCH is an industry-led partnership supporting the process, energy, engineering and renewable industries in Lincolnshire, Yorkshire and Humber, offering industry authentic training and assessment without the risks associated with processing hazardous materials. The £12 million training facility is actively involved in developing and delivering skills and qualifications programmes both regionally and nationally.
Joel Broddle, Head of Welding and Pipefitting, said: "We are thrilled to be opening of The Welding and Pipefitting Hub at our Humber site on September 18. Over a number of months, we have been working to acquire the latest equipment to provide our apprentices with top-quality learning resources. We would like to thank SES and Andy Lait for their invaluable support and guidance in ensuring the timely completion of our orders.
"We are looking forward to developing the relationship with SES and Worley over the next 12 months and we are confident that their collaboration will play a vital role in training the next generation of skilled welders, pipefitters, and fabricators. Together, we aim to make a positive impact on the industry and nurture a bright future for aspiring crafts people."
Lisa Buck