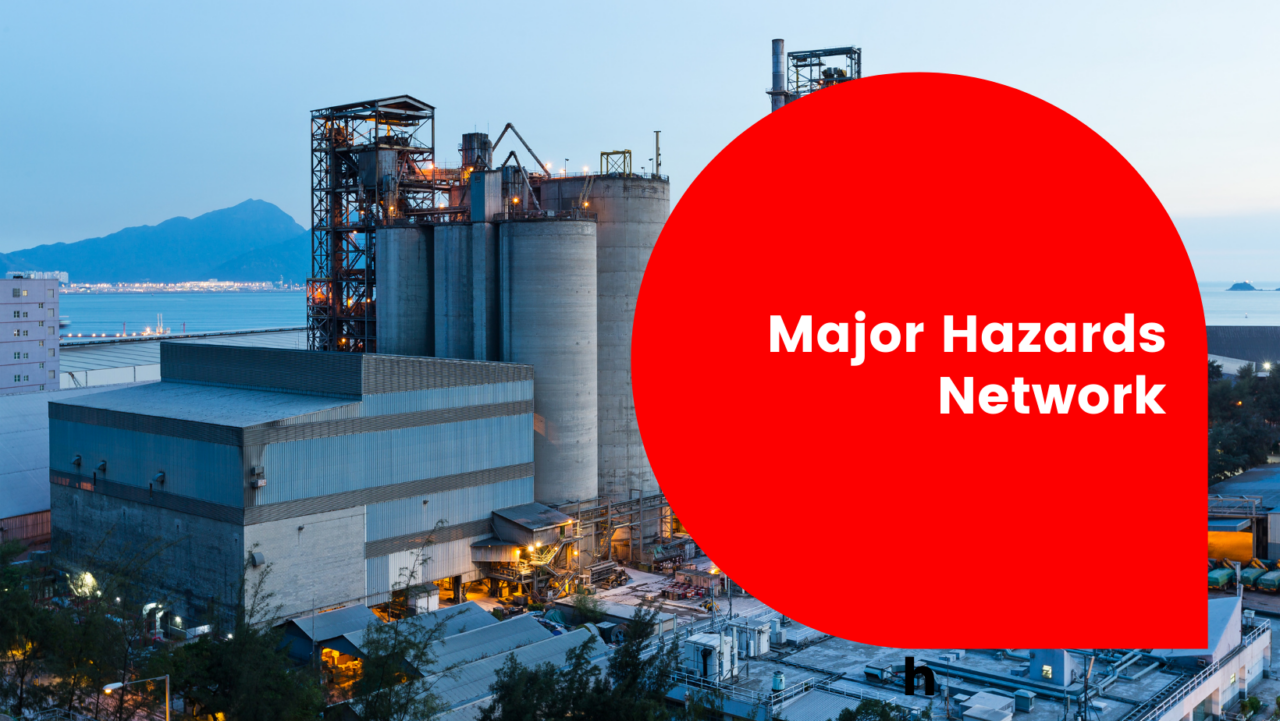 CATCH hosted the Major Hazards Group on Thursday 3 November.  The group was attended by over 30 in person and online delegates and is an integral part of the core networks delivered for CATCH membership services.
David Hughes welcomed delegates to the meeting and introduced the first guest speaker James Jenkins, Region Segment Manager – Onshore Oil & Gas & Energy Systems at DNV Services UK.  James gave a presentation about General Hydrogen Safety Awareness including Hydrogen Hazards.  James compared the properties of hydrogen in comparison with methane and other similar gases.  A number of videos demonstrated the effect on outflow, fire and explosion hazards of hydrogen showing tests at specialist facilities.  James spoke about the importance of safer design and hazard management when dealing with hydrogen, recognising that at low concentrations (below 15%) hydrogen behaves in a similar way to other hydrocarbons.
The next presentation topic was from IChemE Project: Lessons Learned Working Group given by Tony Tate, Process Safety Advisor with bp.  Tony detailed the IChemE approach to major hazards management which is a priority topic. A working group has set up a project with the aim to enhance the impact of IChemE lessons learned resources, turning good practice into common practice.  Tony is keen to hear feedback about the resources available and how the group access and use this information.
After a break, Lyn Dario, Partner, Environmental & Regulatory at Tyr provided a Health, Safety and Environmental legislation and regulatory update.  Lyn provided valuable expert insights on recent environmental and HSE cases and enforcement trends.  The group discussed some of the challenges faced by the competent authority in recruiting and retaining resources.  For more information and support please contact Lyn.Dario@tyrlaw.co.uk
The next Major Hazards Group will be held on 16 March 2023 at CATCH.
CATCH core network groups are for members companies, for more information please contact katie.hedges@catchuk.org
Lisa Buck