Height Safety Training Provider MCL joins Safety & Access at CATCH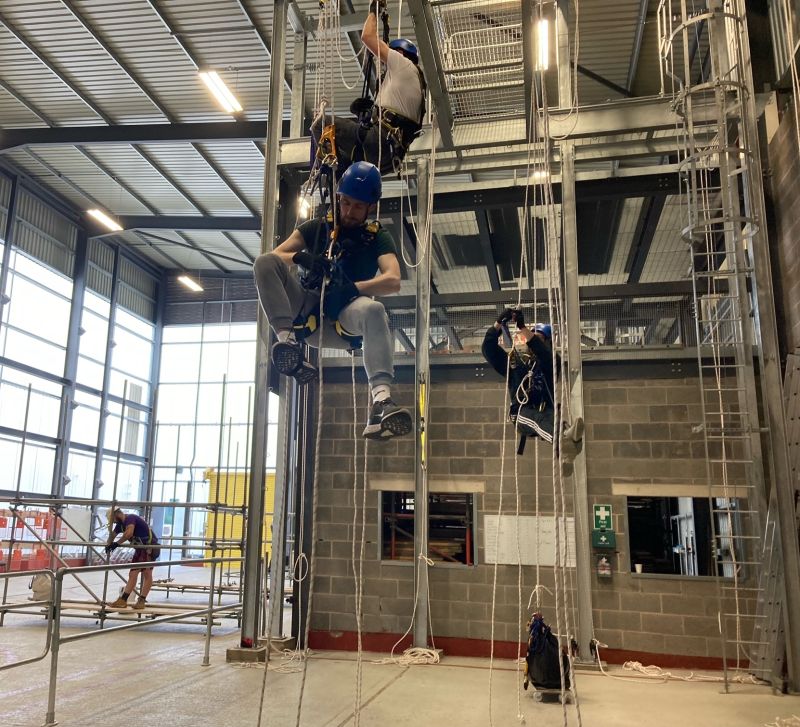 MCL is a specialist rope access and difficult access training provider and fellow Kee Safety Group company, which has recently joined us at our state of the art facility at CATCH (Centre for the Assessment of Technical Competence Humber).
This new facility based in the industrially-rich region of the Humber, provides a safe and authentic site environment with full-scale equipment for experiential learning and development. From these world-class training facilities MCL and Safety & Access deliver practical, onsite-based training to members of the oil, gas and renewable industries, construction, stage and theatre rigging, theme parks and many more.
Classrooms and simulated industrial environments make for the perfect setting in which to undertake our accredited qualifications. Rope access can be applied to so many difficult or unusual scenarios.
Upcoming training provided by MCL includes:
"With all of the diverse industry sectors which are situated in and around Lincolnshire, the decision was taken to open our new training facility at CATCH, in Grimsby.
Not only do we offer the internationally accredited IRATA rope access courses, our highly skilled and knowledgable team also deliver a range of Height Safety oriented courses such as, Rescue, Harness & Lanyard Use, Fixed Ladder Inspection, Anchor Bolt Installation & Testing courses are also offered as well PFPE (Personal Fall Protection Equipment) Inspection courses which will be a great service for those in this area"
Martin Castle, General Manager MCL
"It's great for Safety & Access and for the overall offerings at CATCH to have such well-regulated training available as IRATA via MCL. There are great opportunities within many sectors for this training. We look forward to a long association with MCL here and in other locations to be disclosed in the near future"
Rick Statham GM Safety & Access
Training can be found on the MCL website www.mcl-uk.com or contact info@mcl-uk.com
Lisa Buck