Environmental Managers Network Water Conference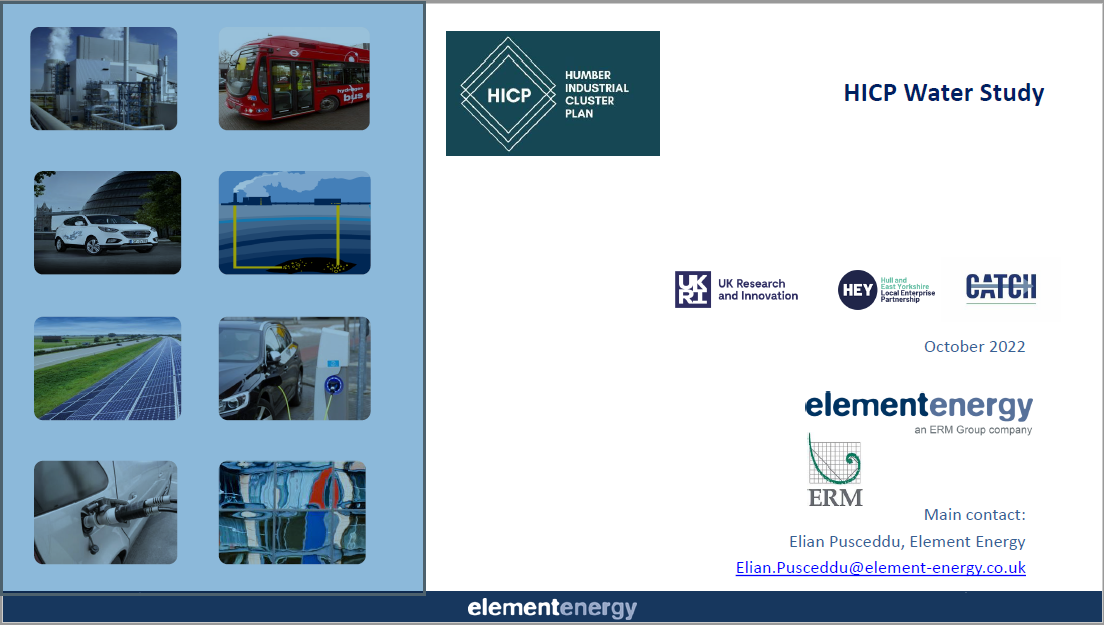 There was a full house for the Environmental Managers Network Water Conference, held at CATCH on the 8th February.
Abley directed by CATCH Board Members and industry chair, Martin Jones of Yara, the meeting started with a presentation from Humber Industrial Cluster Plan supplier Element Energy, who have conducted a piece of research into the 2050 water supply deficit in the Humber and the impact this may have on Carbon Capture and Hydrogen Projects. Conor O'Sullivan, Senior Consultant with Element Energy explained that water stress, climate change, water abstraction and population growth, all present barriers to deployment of hydrogen and CCS technologies if the current situation were not to change. Industries are likely to need to adopt a circular approach, optimise processes and find synergies within the Humber cluster to promote the efficient transfer of water around the region. Conor then explained how CCS and Hydrogen production and use, particularly cooling, will have a great impact on demand for water.  The full Water Study has now been published by HICP and can be found on their website at www.humberindustrialclusterplan.org
After questions, Martin welcomed Matthew Woollin a Technical Specialist with the Environment Agency, to present Humber cluster environmental constraints. Matthew talked about the EA's two phase project – The Humber Pathfinder project, which concluded in April 2022, and the Environmental Constraints in industrial clusters phase 2, both funded by BEIS. Phase 2 looks at Air quality, flood risk management and water quality, particularly around hydrogen production and use and carbon capture.  Matthew went on to describe the research required to inform the report, such as atmospheric chemistry and deposition and how this will effect surface waters or land and water pollution including potential waste products from amine scrubbers. Matthew covered how the EA are undertaking work to understand how water demand will effect protected habitats.  The EA have conducted a literature review and led wide ranging stakeholder engagement with industry, local authorities and research groups.
After a short break Martin welcomed Simon Crane from Wave Utilities and Geoff Darch & Kevin Ensell from Anglian Water Services, who gave a joint presentation on water resources and future plans in the Anglian Water region.  There is a new demand and supply strategy in development, which includes two new reservoirs, one of which is to be located in South Lincolnshire. A new pipeline is also in planning to enable the transport of water to meet increased demands. Installation of smart metering for domestic and industrial customers will improve leakage detection and see demand in real time.  Water demand is increasing and the team is working on Anglian Water Service's five year plan to Ofwat, which is due for submission on 29th March. Simon then made an impassioned plea for all decarbonisation deployment projects and industrial water users to come together and collaborate on water as one voice, to help inform the five year plan and ensure that region can continue to provide the water needed for all its customers.
The meeting was then closed by Martin and guests in the room were invited to stay for a networking lunch.  The Environmental Managers Network will hold its next meeting on Weds 7 June at CATCH.
Lisa Buck