The ConCom Apprentice Awards 2023 – nominations are open!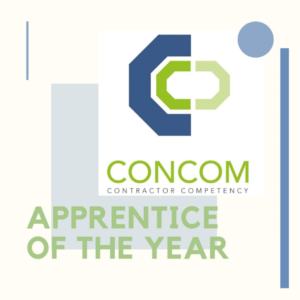 The Apprentice Awards are open to all apprentices in years 2, 3 or 4 working for Concom Client or Contractor member companies. The apprenticeship can be in any discipline, any NVQ awarding body and with any training provider. The Awards will be presented at the CATCH Annual Dinner
Award Criteria
Applicants should write an article of no more 750 words and should include: –
An outline of their apprenticeship to date
A demonstration of their academic success, skills and on the job successes
Their understanding of the industry
Any other achievements that are relevant to their performance.
This must be supported by an employer testimonial as to why they think the apprentice is outstanding.
Closing date
All entries are to be submitted by 12.00 on Friday 24th March 2023
Good luck!
Lisa Buck