EFAB Industrial Solutions, a CATCH member company, have commited to sponsoring the new CATCH Welding & Pipefitting Hub.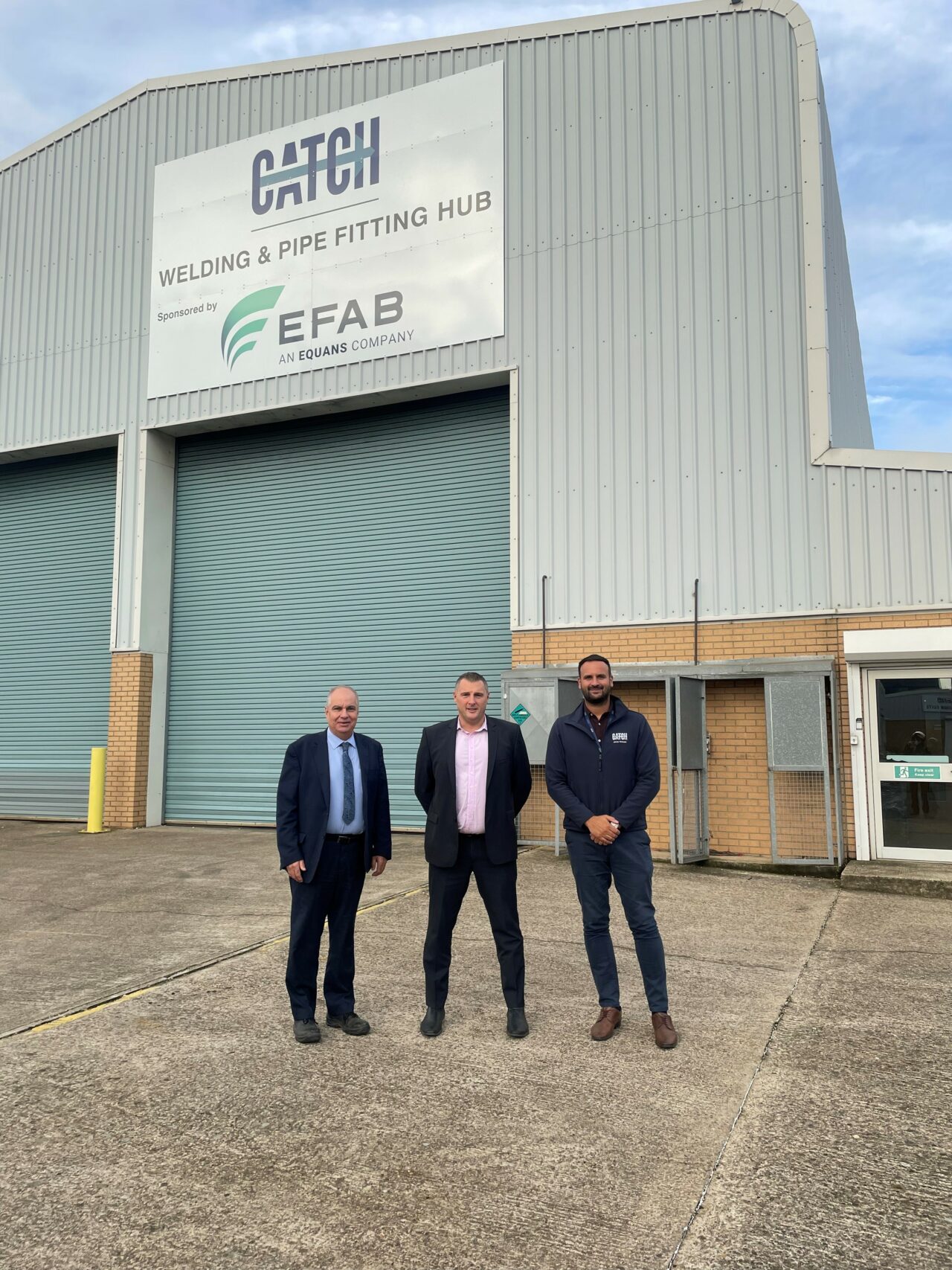 The Welding & Pipefitting Hub is an employer-led project to ensure that our region has the right level of skills to meet the demand not only of existing projects in the process industry sector but also to enable the UK to deliver the mega-scale engineering construction projects that industrial decarbonisation of our industry requires.
The hub has 4 main capabilities:
• Schools Engagement & STEM based activities
• Level 3 Apprenticeship training
• Upskilling existing employees in industry
• Training programmes to retrain new entrants to industry
EFAB has recruited 4 apprentices as part of the first welding & pipefitting cohort as part of their commitment to growing their team and creating career pathways for young people in industry.
CATCH Chief Operating Officer, James McIntosh, said "We were delighted when EFAB decided to sponsor the Welding & Pipefitting Hub. It is fantastic to see such commitment from industry to help us provide the best possible learning experience for welding & pipefitting apprentices in the region, which was made possible through their investment. Our industry faces a huge challenge to meet net zero and it will require employers and providers working in partnership to ensure we have the right level and number of skilled people to meet demands. I would like to thank Simon and the team at EFAB for their continued support of CATCH."
Simon Rafferty, EFAB Industrial Solution's Chief Executive Officer said: "CATCH is a key strategic partner of EFAB Industrial Solutions, and the work that they do with their clients, members, and learners is pivotal in ensuring the future of Engineering Construction in the UK, and in the Humber region's preparedness to lead the drive for decarbonisation and renewable energy.
"When we learned about CATCH's new Welding & Pipefitting Hub, we knew that their team's, passion, commitment, and expertise would make this a valuable asset to the local industry and economy, attracting and training the skilled tradespeople of tomorrow – that's why we had to get involved – not only as a client, and a partner, but also by making a financial commitment to this groundbreaking facility."
Lisa Buck