Cop 26- Our Journey to NetZero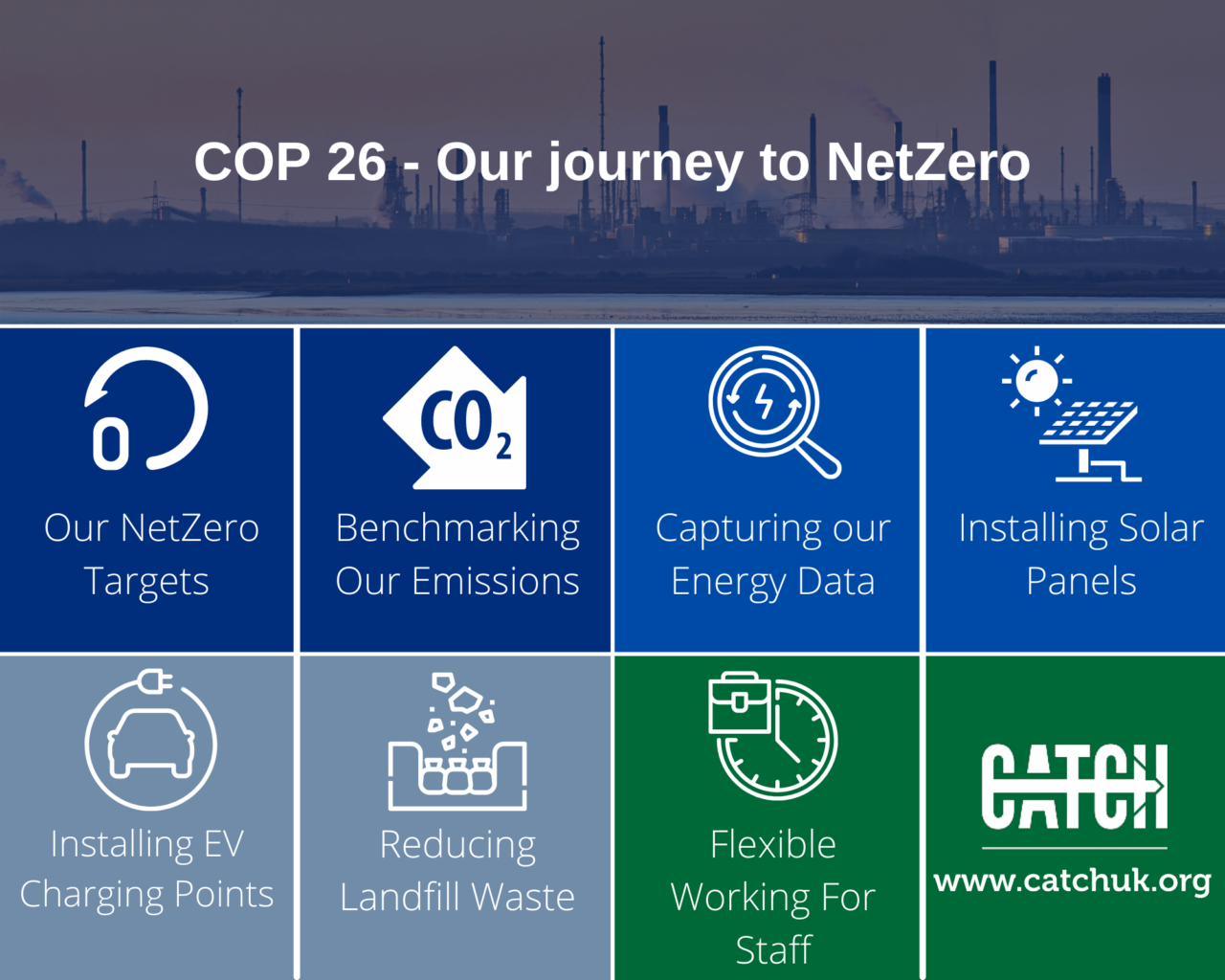 By Paul Snowen, Head of operations
COP26 is the 2021 United Nations climate change conference.
For nearly three decades the UN has been bringing together almost every country on earth for global climate summits – called COPs – which stands for 'Conference of the Parties'. In that time climate change has gone from being a fringe issue to a global priority.
This year will be the 26th annual summit – giving it the name COP26. With the UK as President, COP26 takes place in Glasgow.
CATCH signed up to the SME Climate Change Commitment through the UK Business Climate Hub in March this year and are making considerable steps to achieving our commitment – to half our greenhouse gas emission by 2030 and to achieve NetZero  by 2050.   We have committed to working with a technology company who will be assisting with a benchmarking exercise and pulling together a step by step plan to achieve our goals and those of our contractor members.
Our next steps:
– To measure and estimate our current greenhouse gas emissions.
– To set short and medium term targets for our emission reductions in line with our commitment
– To develop a plan to achieve our emission reduction targets
– To start to take concrete action to reduce our key emission sources and move toward the net zero target date.
– Encourage other SMEs to do the same!
Our Energy:
We are reviewing our utilities across the site – capturing data from our Electricity, Gas and water usage –  all of which contributes to our carbon footprint.
We will be benchmarking this for the whole site and then setting a plan to reduce this overtime.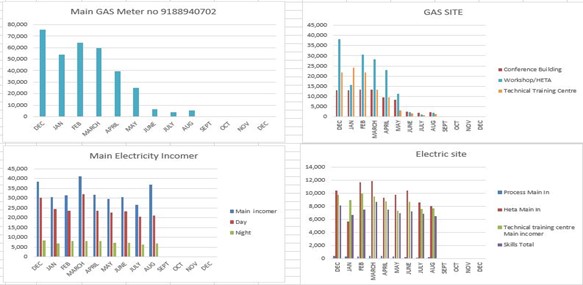 In addition to this, we are working with a local provider to develop a proposal for installing solar power on our roof space.
Plus we this year we have committed to the installation of Electric Vehicle charging points.
WASTE
We have started to record the waste we send to landfill and recycle centres. And have negotiated a new contract with our waste carrier starting this year to help us to be able to achieve a reduction in the amount we send to landfill.
We have also purchased recycling bins which we have been distributed in the offices For General waste( grey bin) Paper waste (blue bin) and mixed recycling (Green Bin).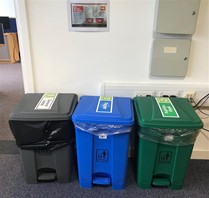 Our people
A new way of workings – post pandemic, our staff members, on a rota basis are able to work from home reducing our transport emissions. Plus our staff members have adapted and increased the use of MS teams, from hybrid network events to meetings to our Concom Auditors offering greater flexibility by conducting Audits remotely without the need to go onto our clients site.
We ae also looking at future initiatives such as a Green electric vehicle salary sacrifice scheme and a CATCH volunteers to develop nature and environmental projects and activities to offset carbon.
For further information on our plans you can contact Paul on paul.snowden@catchuk.org
Josh Wheeler