CATCH Raise £550 for MacMillan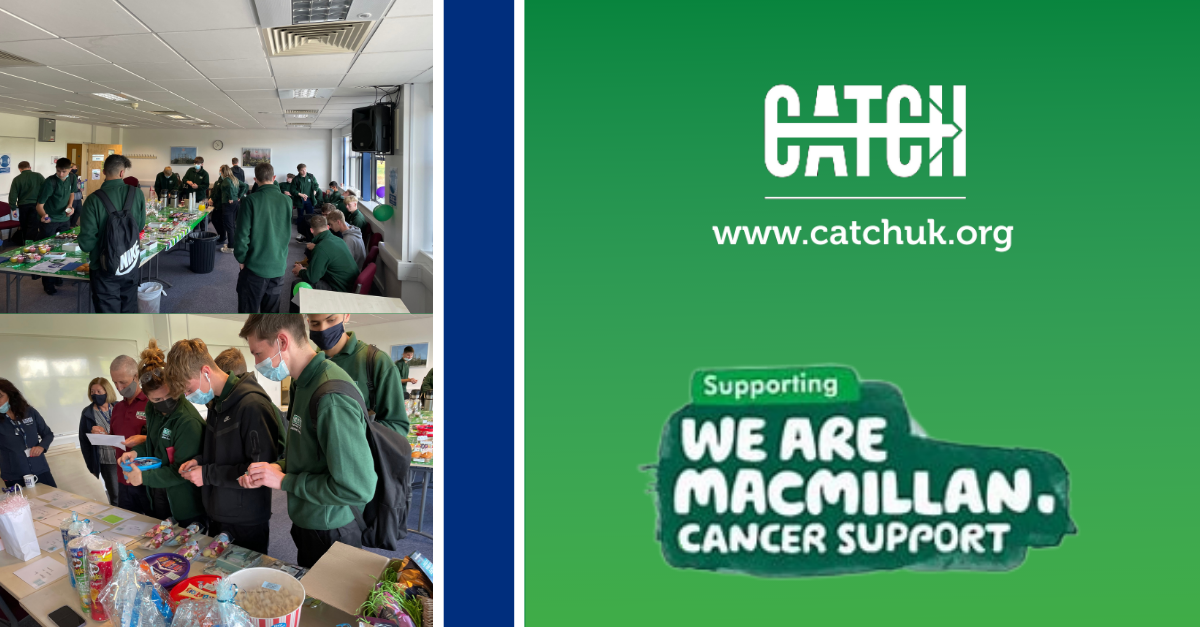 24th of September saw CATCH host their annual MacMillan coffee morning. Organised by CATCH apprentices Libbi and Yasmin, the event raised over £500 for the MacMillan Cancer Trust Charity with plenty of cakes donated,  a name card and guess the number of sweets in the jar. The most popular game of the day being the raffle!
CATCH's Daisy correctly guessed the number of sweets in the jar and colleague Lauren the name card. Also well done to Carl and Libbi for winning the Maersk training package costing over £700! The raffle was full to the brim with prizes donated from local businesses. We want to say a massive thank you too:
Pupcone- Barking bakes
Seaweed Hamper- Seaweed Agogo
Thai hamper- Thai Me Up
Pringles, Doritos, bath bombs, diffuser, candle, Bodyshop, popcorn- Jane
Celebrations, Heroes, Roses, Argos £50 voucher- Reynolds
Hair products- Cinders Beauty
Stationary- Office Friends
Orchard Barn voucher for treatment- Orchard Barn Spa
Voucher- Club Barber
2 tickets- Immingham Town FC
£10 voucher- Diplicious
£25 voucher- Charlotte Fenty Beauty
£25 voucher- The Dogs
£10 voucher- Beauty by Jade
Voucher for gel nails- Eden Beauty
Nail/ pedicure voucher- Tanning Club
60 min sunbed course voucher- Tanning Club
2x medium breakfasts- Gallery Cafe
2x GWO BST courses- Maersk
£20 voucher- Decadence
£10 voucher- Lunar Resin
£15 voucher- Taylor Made Balloons
£20 voucher- M Davenport
5 sweet pouches- Oh So Sweet
CATCH is delighted to have raised such an amount and beating last year's tally of over £250!
A huge thank you to everyone who donated money or cake, we can't wait to do it again next year!
To donate to MacMillan please follow this link https://donation.macmillan.org.uk/?_ga=2.967538.2108663735.1633332894-2120537119.1633332894
Josh Wheeler