Local Skills Improvement Plan (LSIP)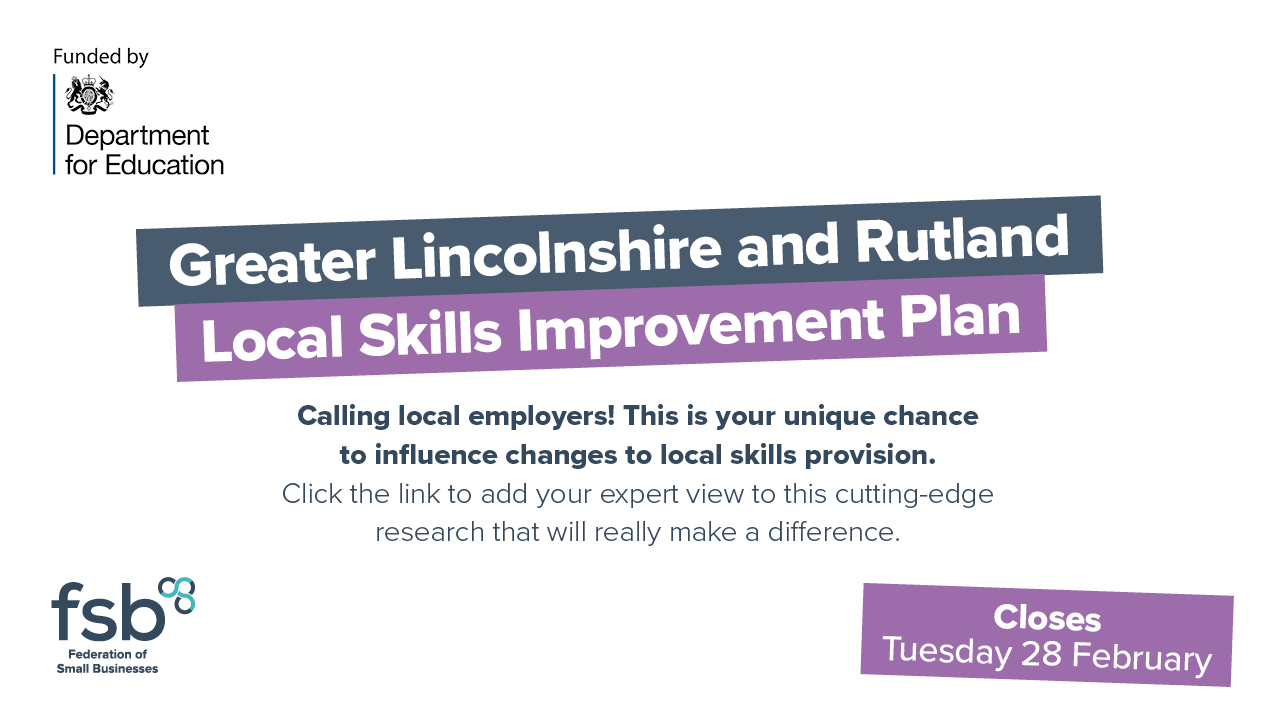 Do you have something to say about skills?
We know that for you, as a local employer, that sourcing, developing, and retaining people with the right skills is a serious, ongoing challenge. It's time for that to change. Through the Local Skills Improvement Plan (LSIP), a Department for Education programme, you have the chance to help shape the future skills profile of our Greater Lincolnshire & Rutland. Will you do your bit?
We are partnering with the Local Skills Improvement Plan delivery body, the FSB, to gain your input on this most critical issue. Together, we are consulting with employers like you across the area to really get under the skin of your current experiences and what skills you really want and need for your firms and your people to really thrive. Please make sure that view experiences and views are collected in the research so that our industry is well represented in the research report.
Please take part in the online survey – and be sure to share the link with your network. We need many, many responses to come in before 28 February 2023. Do not miss this chance to have your say.
https://habit5research.questionpro.com/lsip2023fsb?custom2=CatchUK
Click here to find out more about the Greater Lincolnshire & Rutland LSIP, including upcoming employer focus groups in Scunthorpe, Spalding, Skegness, Stamford, Woodhall Spa and other ways to get involved.
Lisa Buck