Debbie Lumb- Meet the Team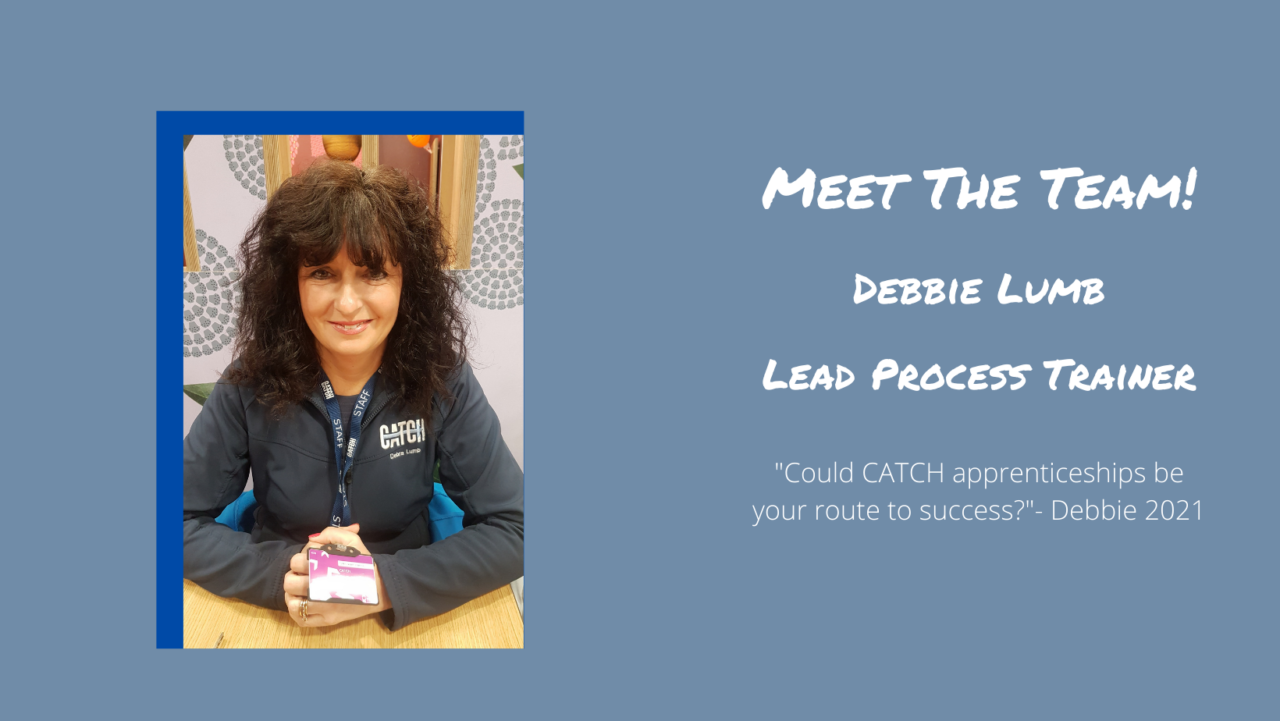 I am the Lead Process Trainer for CATCH Apprenticeships. My role is to provide the lead on teaching and learning for CATCH apprenticeships. I ensure we create a variety of innovative teaching resources to equip apprentices with the knowledge, skills and behaviours to be successful in their job role.
Our delivery programme has been built by our employers, it is in every sense of the term – employer led. We have access to the Process Manufacturing Plant at West Yorkshire so we can safely train apprentices in a realistic working environment. We provide bespoke 'added value' training during our apprenticeship too. This is unique to CATCH. Employers choose training that matches their company needs for each apprentice. I enjoy being part of a journey. Seeing school and college leavers transform into responsible highly skilled technicians is the best feeling ever! As teaching is my passion, l love providing opportunities to share experiences and relating theorical knowledge in the classroom to a technical role in company.
We will keep listening and being responsive to employers and apprentices needs. We will build on our West Yorkshire school and college engagement programme thus creating a well prepped talent pool for employers to pick from. In 10 years I hope to be fulfilling our mission to make CATCH Apprenticeships Your route to success!
Josh Wheeler