ConCom Scheme by Desmond Wright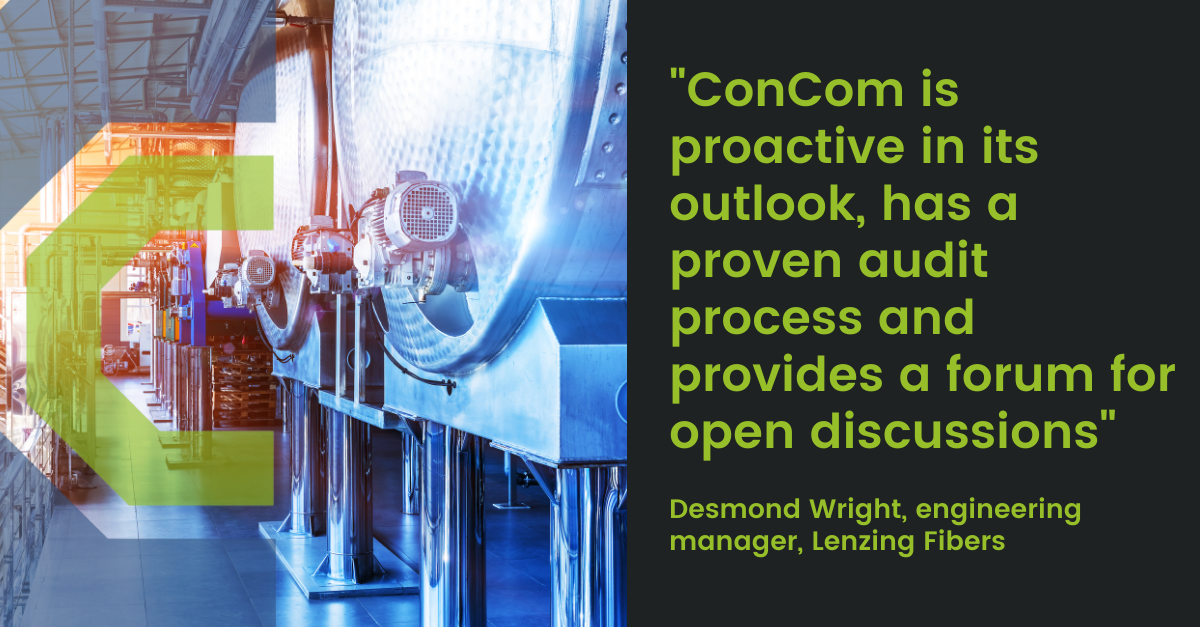 The ConCom Scheme is led by a committee of industrial client members, which ensures that the scheme is relevant and fit for purpose in today's industrial environment.
The team sat down with Committee member Desmond Wright, engineering manager, Lenzing Fibers, and asked how important was the ConCom scheme to him.
I've worked at Lenzing Fibers since 1992, starting as a Mechanical Technician before progressing to Maintenance Team Leader, Reliability Team Leader, Mechanical Engineer through to my current position of Engineering Manager.
How important is the Concom Scheme to you?
I first starting attending the Concom client/contractor meetings in early 2000 as a temporary stand-in for my Engineering Manager at the time who had been instrumental in setting up the Concom scheme.
Lenzing's number one priority is to ensure all our employees who work on the site do so in a safe manner by ensuring we follow all current regulations, guidelines, and best practices.   This same principle is applied to all contractors who work on the Lenzing site therefore we need a process that delivers on our expectations.  Concom has been the chosen process to achieve this for over 20 years.
I have seen a dramatic improvement over the years in the way safety and competence is viewed by the HSE and in return by both clients and contractors.  Concom is a scheme recognised by the HSE.  It is proactive in its outlook, has a proven audit process, and provides a forum for open discussions between clients and contractors to ensure high safety and competence standards are embedded into their process.
Lisa Buck