Celebrating International Women's Day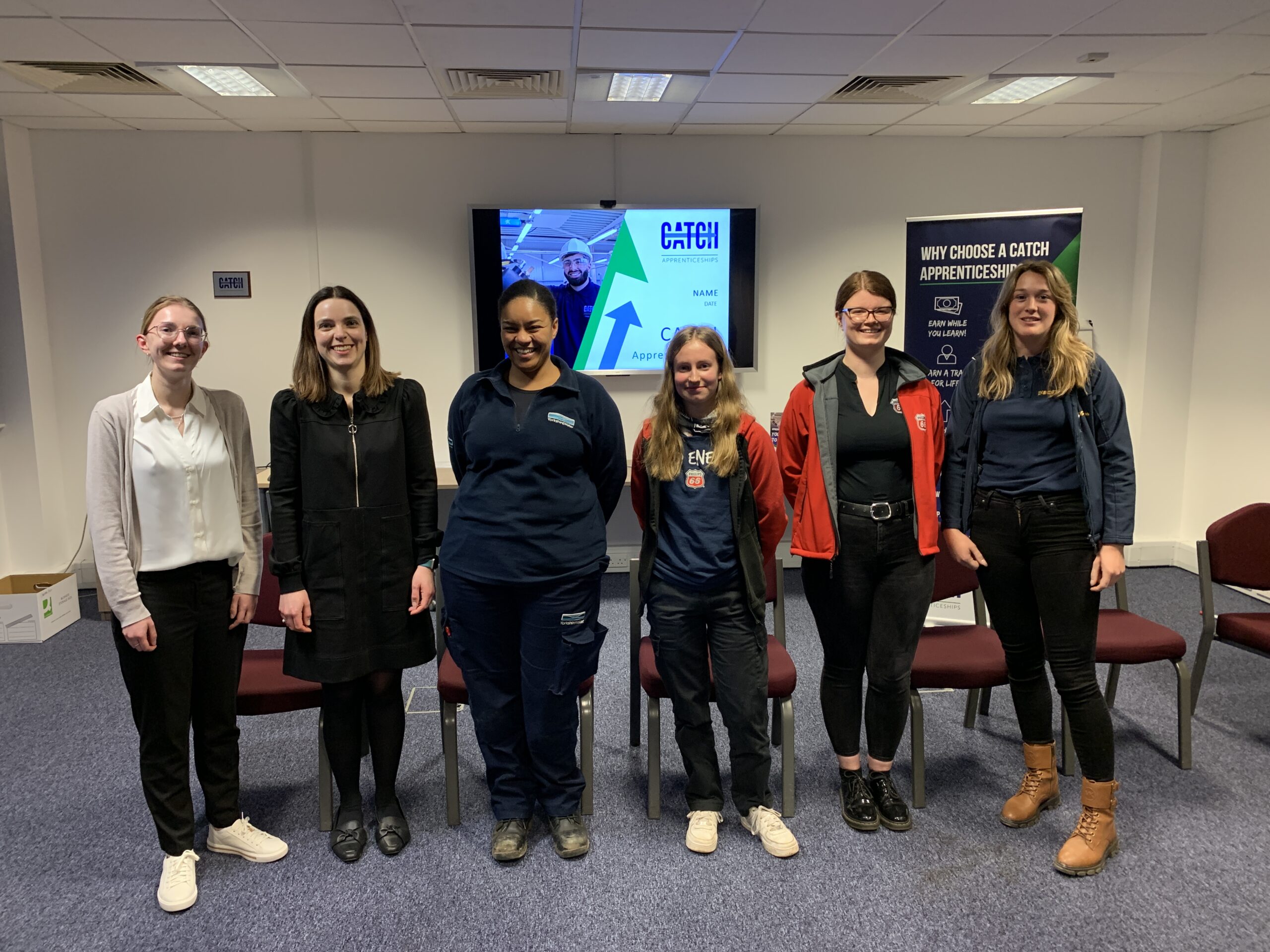 CATCH delivers unique open event dedicated to future female apprentices.
International Women's Day is a global event created to celebrate and highlight the achievements of women.
CATCH Apprenticeships recognise the importance of encouraging females to consider a career in the process, engineering, energy, and renewable industries. Therefore, the delivery team hosted a special international women's day open event on 8th March, supported by an all-female panel, who are currently working as engineers, process operators and technicians in industry.
Thank you to Natalie Oliver, Control, Instrumentation and Automation Engineer at Yorkshire Water, Lucy Ineson Process Operator at INEOS, Chelsea Thomason, Electrical Engineer at Centrica Storage, Rosie Plant, Process Engineer at Centrica Storage, Chloe Handley, Electrical Technician at Phillips 66 and Grace Hamilton, Instrumentation Technician at Phillips 66 for taking the time to talk to and inspire the next generation of female apprentices.
Attendees listened to presentations from the CATCH Apprenticeship delivery team, toured the facilities and took away many inspirational and key messages from the panel – including:
"I wish I had considered a career in industry sooner"
"CATCH offers the ability to train on a live plant without risk, before you head to work on an industrial site"
"I like knowing that I am making a difference – working with others, creating relationships and seeing the impact of projects I am working on"
"I love learning whilst on the job, it provides me with a great balance between theory and the practical skills'
"Try it – you will lean many transferable skills in the 4 years you are training"
CATCH offers premium apprenticeships in Mechanical, Electrical, Instrumentation and Process Operations specialisms.
For more information visit our website https://catchuk.org/catchapprenticeships/ or email apprenticeships@catchuk.org
Jessica Bocock