CATCH – Industry Photography Competition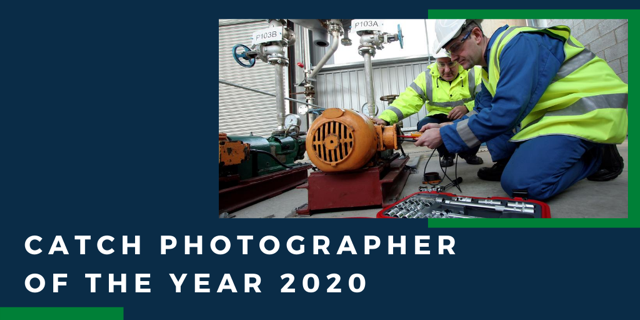 To celebrate world photography day we are excited to announce a brand new competition! Will you be the first CATCH photographer of the year?
This year's theme – "A moment in industry"
This year CATCH have launched their first digital photographic competition, designed to showcase and capture on camera the diversity of the people in industry across the Yorkshire & Humber regions. The focus of our first competition is people, and as such the winner will be announced at our people awards ceremony on the 24th September 2020.
Prize
The winning photographer will receive a hamper of local goods, and their image will be printed, framed  and put on display at the CATCH site.  The winning image plus three runners up will be publicised across our website and social channels, plus published in our 2021 Awards Dinner Brochure. The winning image and finalist will also be printed in the Grimsby Telegraph.
The judging panel
Lisa Buck, Events and Marketing Manager – CATCH Lisa is an accredited photographer with the Photographic Alliance of Great Britain
David Talbot – CEO CATCH
Katie Hedges – Head of Membership – CATCH
David Laister – Business Editor for Humber Region for Reach Plc
Timescale & Entries
The competition opens on 19th August 2020
Deadline for Entries – 18th September 2020
Judging takes place –  21st September 2020
Winners Announced – 24th September 2020
Entries must be submitted as a jpeg, file sizes should be no larger than 1MB.   Winners will be required to submit a larger file size should you be shortlisted for publication and printing.
Digital manipulation
You may use digital manipulation to improve your image. You may crop an image, but you are not permitted to add or remove key elements.  Manipulations which could realistically be achieved in a darkroom will be accepted but the judges have the discretion to reject any image which has been, in their opinion, over-processed.
Terms and Conditions
The competition is open to all including professional photographers.
All entrants must be aged 18 or over.
Photographs should be new (not published previously) and have been taken in the Yorkshire & Humber region. Entrants must not enter someone else's images as their own.
Image copyright will remain with the photographer. CATCH will retain the right to use the images royalty-free in its publications, publicity material and digitally, such as in email newsletters, in social media and on websites. The photographer will be credited when possible. It is the photographers responsibility to ensure that full permission is granted from subjects in the photograph and if required the site owners.
Details about the winners and their entries will be used by CATCH for promotional purposes. Those could include, but not be limited to, job title, company and details of the photograph.
Please note all images must include people working in industry to be eligible for the competition.
How To Enter
Please send your images to jess.bocock@catchuk.org by the 18th September.  All images should be kept to a maximum of 1MB and the file name changed to the title of your photograph.  The competition is free to enter.
If you have any questions, please contact lisa.buck@catchuk.org
Jessica Bocock