Is the Humber region ready for the Industrial Decarbonisation challenge?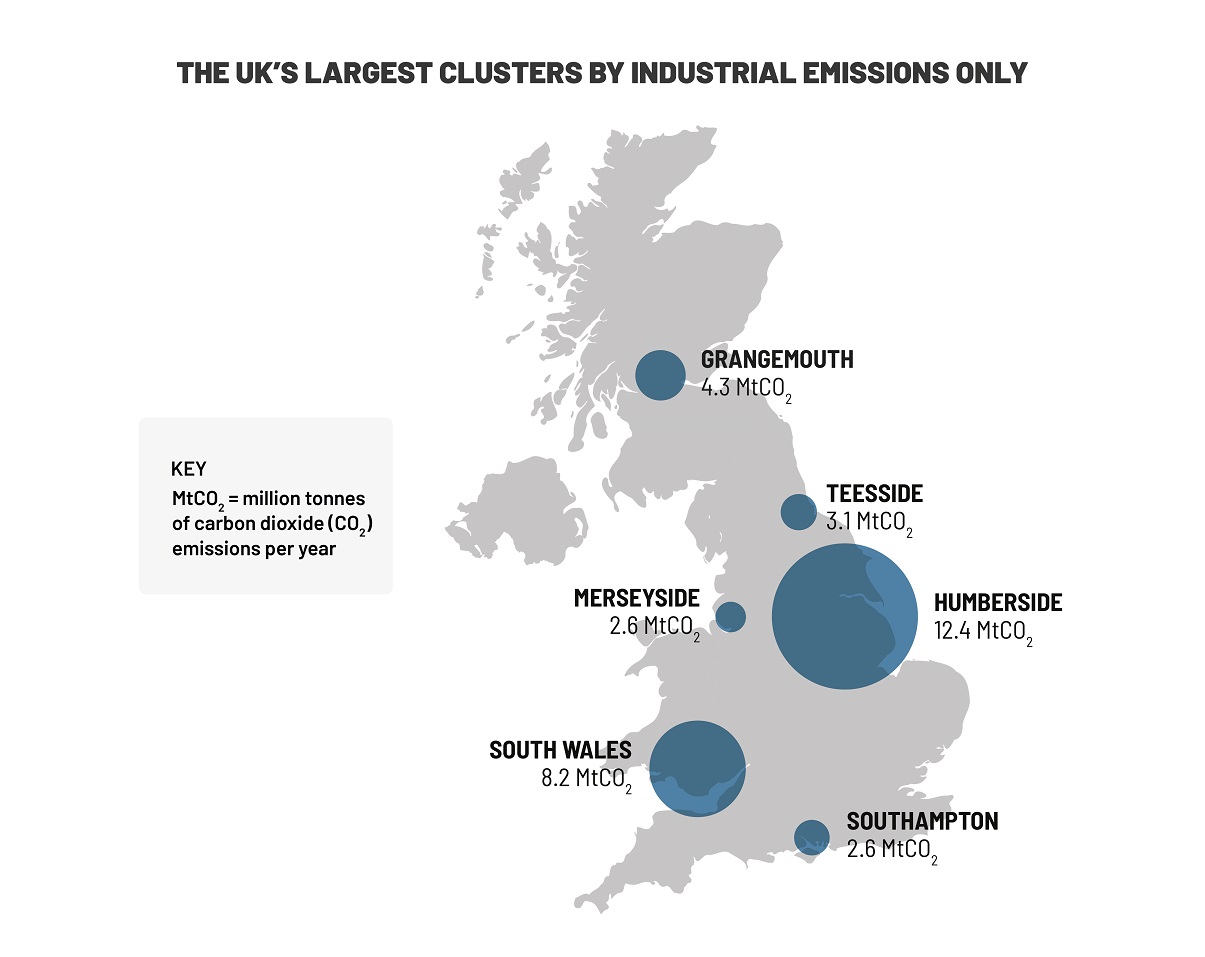 What is the Industrial decarbonisation challenge?
It aims to boost the competitiveness of key industrial regions and drive inward investment, creating and protecting jobs for a low-carbon global economy with growing low-carbon export markets
It will support delivery of the Clean Growth Grand Challenge and the Industrial Clusters Mission, which has set an ambition to establish at least one low-carbon industrial cluster by 2030 and the world's first net-zero carbon industrial cluster by 2040. The Mission, and this challenge, will help to place the UK at the forefront of the global shift to Clean Growth, by driving the technologies, services and markets to produce low carbon industrial products.
What's the investment?
The Industrial Decarbonisation programme is funded by £170 million from the Industrial Strategy Challenge Fund which is expected to be matched by funding of up to £261 million from industry.
What are the opportunities?
Clusters of large industrial plants for energy-intensive industries such as iron and steel, cement, refining and chemicals, have developed near our ports and estuaries. These industrial clusters are very significant contributors to both  the local economy and their communities, but also are significant contributors to UK carbon emissions.
The largest six clusters, recently mapped by the Industrial Clusters Mission, have high emission plants totalling around 40 million tonnes of carbon dioxide per year – equating to about one third of all business and industrial emissions. Manufacturing businesses in industrial clusters often share infrastructure and resources (both supply chains and workforce).
Industrial Decarbonisation seeks to harness the scale of the industrial clusters to create opportunities to work together to find cost-effective solutions to decarbonisation.
The challenge will seek to deliver:
Detailed designs and demonstration of industry-scale technologies and shared infrastructure for the cost-effective deep decarbonisation of at least one industrial cluster
Roadmaps and feasibility studies for net zero industrial clusters
Sustainable industrial clusters knowledge creation and sharing function, including the creation of a joint industry/government/academic-led research programme.
To find out more about CATCH and the Humber Industrial Decarbonisation Challenge please contact Katie Hedges katie.hedges@catchuk.org
Katie Hedges