Industrial Energy Transformation Fund (IETF) Phase 1 competition window now open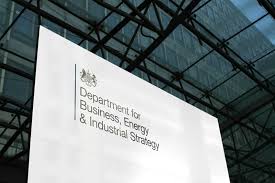 The Department for Business, Energy and Industrial Strategy (BEIS), in collaboration with Innovate UK, has today officially opened the Phase 1 competition of the Industrial Energy Transformation Fund (IETF).
The Phase 1 funding for England, Wales and Northern Ireland, which is worth up to £30 million, is available in the form of a grant scheme and will be available for:
Deployment of mature energy efficiency technologies that improve industrial process energy efficiency and reduce energy demand.
Feasibility and engineering studies for projects deploying mature energy efficiency technologies or deep decarbonisation technologies. These technical and economic assessments of potential projects reduce risks and provide more accurate cost estimates, enabling decision-makers to make informed investment choices.
The Phase 1 competition, which opens today, will run until Wednesday 28 October 2020. The competition closing date will be kept under review due to the Covid-19 situation.
The Phase 1 applicant guidance, which was published on Monday 29 June 2020, contains all the information necessary for applying for IETF Phase 1 funding.
Innovate UK also operates a customer support service. If you need more information about the application process, please email Innovate UK at support@innovateuk.ukri.org or call the competition helpline on 0300 321 4357 between 9am and 5:30pm, Monday to Friday.
Background information
The UK Government announced £315 million of funding in the 2018 Autumn Budget. The funding is available over the period to 2024. It will support businesses with high energy use to transition to a low carbon future, and to cut their bills and emissions through increased energy efficiency.
The IETF is a crucial part of the Government's strategy for tackling climate change and reaching Net Zero by 2050. It will complement other government programmes that offer innovation and early demonstration support, such as the Industrial Strategy Challenge Fund (ISCF) and the Energy Innovation Programme (EIP), and will help to transform an important part of the UK economy. The IETF also provides vital support for businesses in key policy areas at a time when the country is tackling the Covid-19 crisis.
Katie Hedges