How do you support your employee's wellbeing?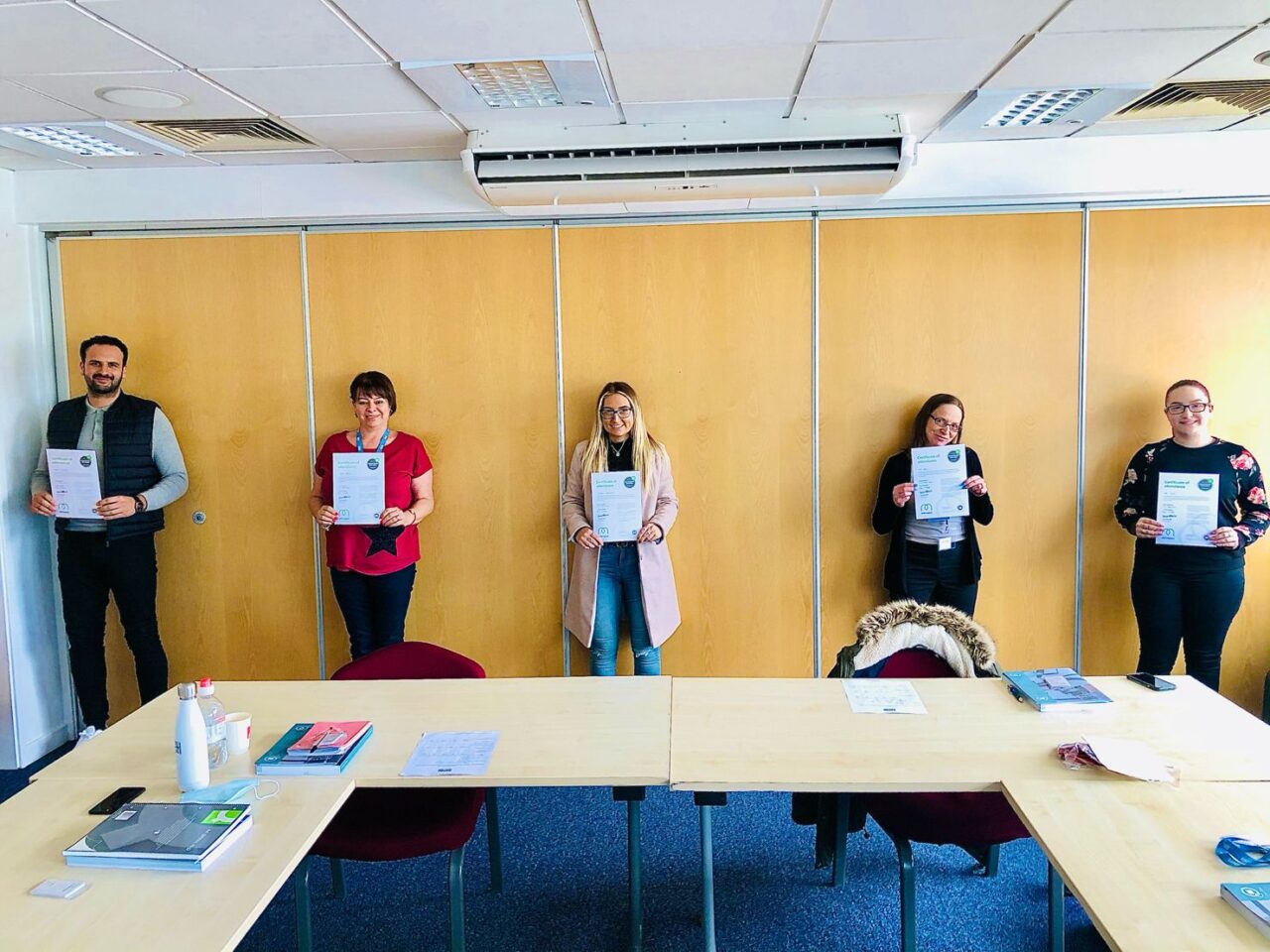 Wellbeing
Noun
the state of being comfortable, healthy, or happy!
676 million people are affected by mental health issues worldwide
Wellbeing not only affects a person's work-life but also their home life, fulfillment of personal goals, and a general feeling of control over their own future.
At any given time 1 in 6 working adults have symptoms associated with mental ill health (eg. sleep problems, fatigue etc.) which do not meet the criteria for diagnosis.
 How many of these people are in your workplace? Are you providing them with the right support? If you have a workforce of 24 people – 4 are potentially suffering in silence….
 CATCH has always been an advocate of mental health in the workplace and recently James, Director of CATCH Skills and colleague Jasmine, Business Support Co-ordinator, completed a workshop to become Mental Health First Aiders for CATCH. This means that colleagues can chat with a friendly face when they are experiencing challenges with their own wellbeing or mental health. Actively encouraging open communication, coupled with appropriate and helpful conversations, means that at CATCH we are able to create a positive, non-judgemental work environment for all.
"Did you know that every 40 seconds, globally someone takes their own life?"  A shocking statistic, says Jasmine, "by becoming an MHFA I feel that I am able to recognise the early symptoms of a mental health challenge, and are able to recommend routes and tools that are available to help.  By encouraging early intervention my colleagues will get better sooner and we as an organisation can support them on their road to recovery".
"As a mindful employer it is imperative that we are aware of and recognise the symptoms of mental health conditions.  But also, that we feel comfortable enough to ask the question – are you ok and then ask it again – no, are you really ok? We are working to lessen the stigma attached to mental health to ensure that it is given the same attention as physical health in our organisation". James continued "The pandemic has put mental health, flexibility and work-life balance at the forefront, both for our current employees and for future recruits. By being supportive of employees' wellbeing both personally and at work, we hope to create an open and understanding environment for all, where no one struggles alone".
If you are interested in becoming a Mental Health First Aider or would like to know more about the MHFA scheme CATCH offers in Partnership with Start Within – please contact the team at info@catchuk.org
Lisa Buck