Scott Drinkell – CATCH Director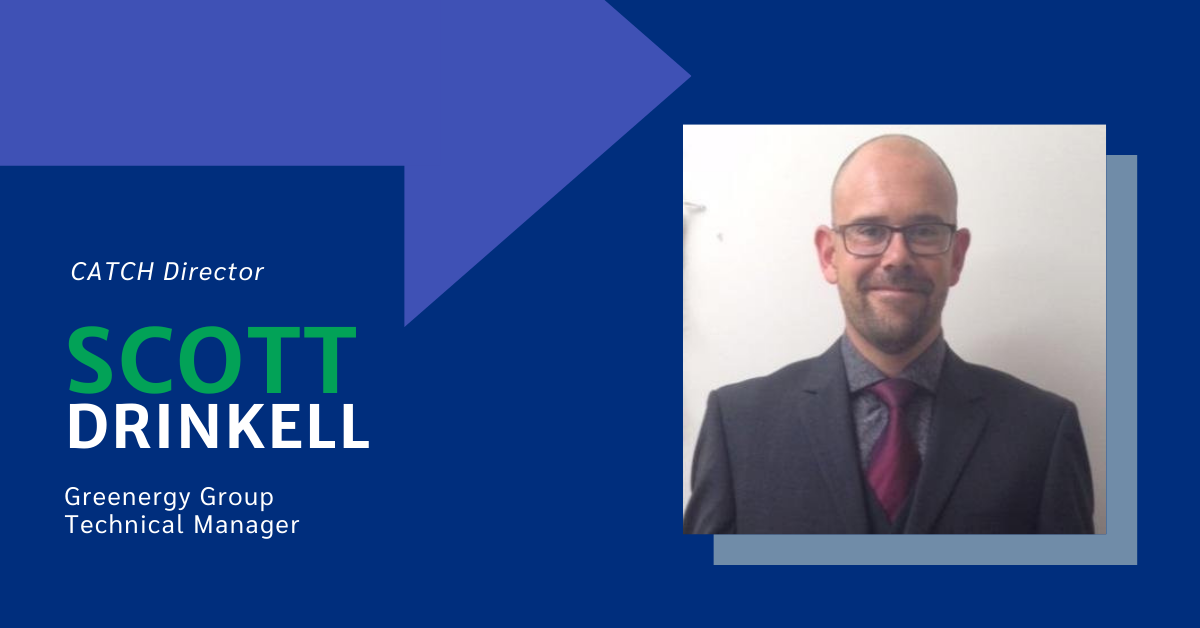 We caught up with CATCH Director Scott Drinkell – for a quickfire round of questions!
Please tell us a little about yourself
I have been in the industry since starting an apprenticeship in 1996 at Unilever. Today I am the Greenergy Group Technical Manager for Greenergy International leading a multi-disciplined team ensuring engineering and operational compliance across the group.
Please tell us why you think CATCH is unique and why you choose to become a CATCH Director?
I have a passion to inspire the next generation into the industry and fully believe that CATCH has a unique position to do this.
What do you think will be the biggest industry challenges over the next few years and how is CATCH helping to address these challenges?
The end of the fossil fuel era coupled with increasing enviro-social challenges to tackle climate change whilst maintaining the current way of life
What do you think we can achieve together in the next 5-10 years?
Develop a provision to lead the way in training for the changing industry, inspiring and developing the next generation of industry leaders.
Lisa Buck