Industrial Energy Symbiosis Workshop – 30th June 2021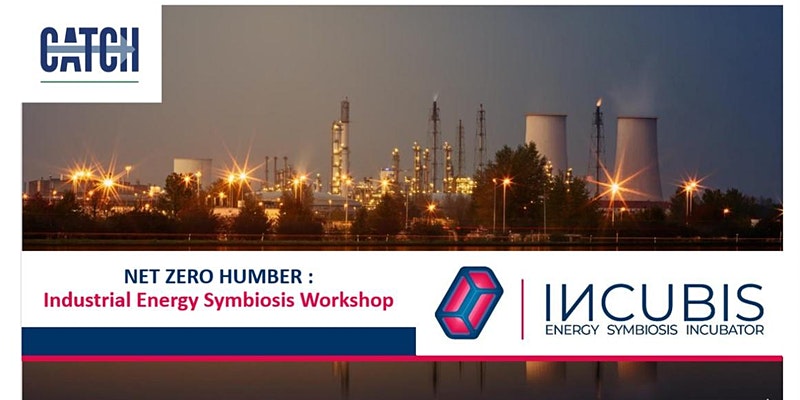 The event is a series of two workshops in June, hosted by CATCH and delivered by Professor Andy Heyes of Hull University and in partnership Tim Sutherland MIMMM of Control Point Consulting.
The principal aim of the workshop is to offer decarbonisation support to regional industries, specifically those interested in sharing heat and cooling loads with neighbouring industries, businesses or institutions.
The workshop also intends to identify prospective partners who wish to shape an Industrial Symbiosis project within the Humber region.
To register please click the images below or contact Tim Sutherland @controlpointconsult.co.uk for further details.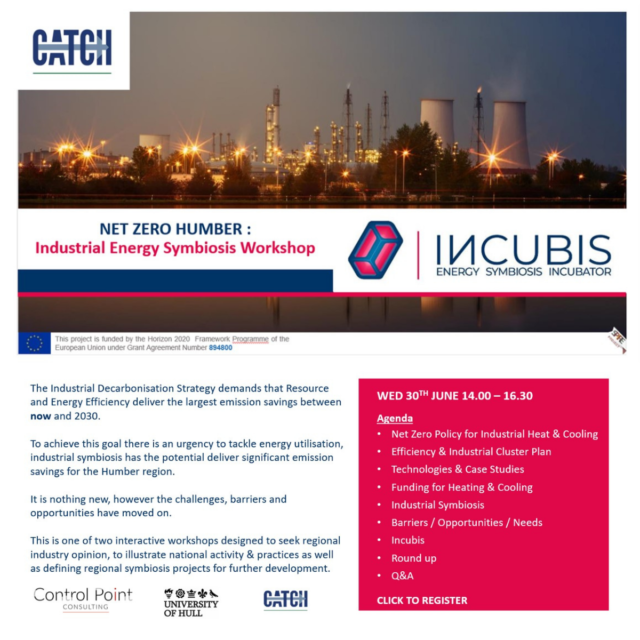 Lisa Buck