CATCH Technical Conference – 19th March 2020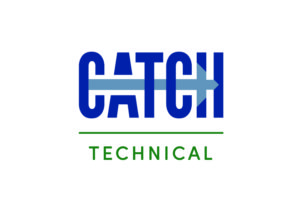 We are delighted to announce the first CATCH Technical Conference, Innovation, Risk Management & Compliance for your Assets. The conference takes place at our Head office, Stallingborough on the 19th March 202.
Who should attend?
This event is tailored to those those who interact with or have the responsibility to manage your operational site business risks – including people, equipment or technology related.
What will I learn?
How to manage risks through your business from Non-proven process technology and scale up through into Project Delivery and into Operational Phases and Decommissioning
You will explore
Risk management through Hazard analysis and review
Risks in process technology
Managing Risks in the Project delivery phase
Benefits of RBI at differing phases of the lifecycle
Benefits of Reliability focus applied at differing phases of the asset lifecycle
Managing Risk through Functional Safety (IEC61508/11)
Managing the Risk of Human failure and organisation change
What to expect
The event will be delivered by our team of CATCH Technical Consultants,
who have many years of industry experience. The event will start with introductions from key people within the team, Jill Mooney, Head of
CATCH Technical and Paulo Oliveira from ESC Ltd, Catch Technical Services Partner.
You will also meet our Consultants, who will each lead on a specific industry topic.
There will then be expert round tables enabling you to interact with our Consultants and personalise your day for maximum benefit to yourself and your company.
Keynote Speakers
An Upper Tier COMAH Site will share their award-winning process safety management programme and how they have implemented, managed the risks and sustained its performance.
Other Keynotes to be announced soon.
If you have any questions, please direct them
to Jill.mooney@catchuk.org
Download the event flyer & full programme here
If you have any questions, please direct them
to Jill.mooney@catchuk.org
Register your free place here:
Lisa Buck